Symfony
Experience the freedom to be innovative with open-source
Our extensive experience with Symfony enables us to build successful, secure, and scalable digital products that are a significant benefit to our clients and their users.

Why choose Symfony?
Symfony is a flexible open-source PHP framework for developing high-performance complex web applications. With a set of reusable PHP components which have been tested in hundreds of thousands of projects and downloaded countless times, Symfony forms the foundation of the most important PHP projects. For this reason, Symfony is one of the most popular application frameworks among the open source developers' community. Its inbuilt features allow Symfony to accelerate the time-to-market by saving significant development time.
Symfony in a nutshell
User-friendly and flexible
Convenient and open-source
Fast to develop
Longevity thanks to a vast community of developers and maintenance
Sustainable and stable
Intuitive, hence easy to manage and test
Innovative and customizable
Easily integratable with other systems
2000 as a year of establishment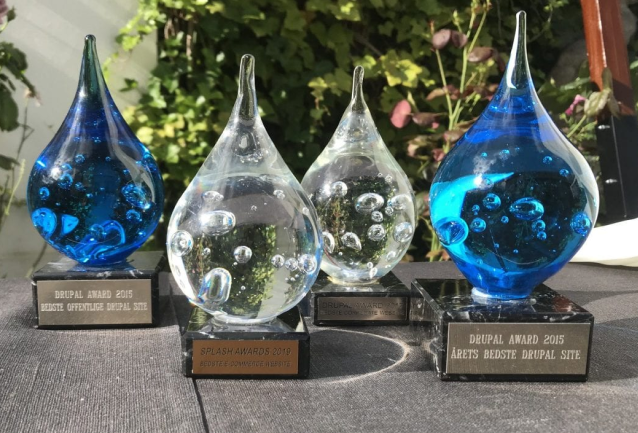 We specialize in developing meaningful web solutions with open-source technologies. At Linkfactory, we strive to offer you the best web solutions so you can focus solely on your business and your customers' journey.
We help build platforms that you can easily manage and deliver content across all channels. We use our expertise and best practices on a daily basis so that we provide better and faster websites. Working with us, you can always be sure of a top-notch service - we put our customers' needs and goals first.
What to learn more about how Symfony can benefit your company? Drop us a line - we are more than happy to discuss the possibilities of a joint project.
Hosting
We offer Drupal optimized hosting for our customers. Choose the solution that suits you.
Support & SLA
Choose a Drupal agency that gives high priority to support and responds quickly when everything has to work around the clock after the project is finished. Get full support, including agreement on automatic security updates.
Development
10 years of experience in developing websites and applications for well-known brands with Drupal - the most flexible CMS system with state-of-the-art technologies.
Need something else?  
Contact us and we will find a solution. If we are not experts in the field of your interest, we are the first to say so. We can also offer dedicated developers for your project.
Hire a team
If you are looking for a team specialized in this technology, we can help. Learn more on the "Hire a team" page or simply use our contact form to write to us directly. We'll be more than happy to consult if the technology will be the most optimal for your project.
Our clients